Features
WP Tracker gives you complete, in-depth information on every single lead.
And works with almost any Wordpress and non-Wordpress form!
WP Tracker shows you the SOURCE, MEDIUM, KEYWORD and
CAMPAIGN of each form submission.
After you install WP Tracker, you'll have access to all this information. Allowing you to discover what's driving you the most leads, and how they got there! But that's not all...
WP Tracker also shows you the GEOLOCATION, LANDING PAGE,
PATH & TIME SPENT ON SITE, TIME ZONE, BROWSER, OS and more!
Knowing your target audience is crucial for cost-effective advertising. And now you can find out EXACTLY who to market to, and what site to focus more on! But this is still just the beginning...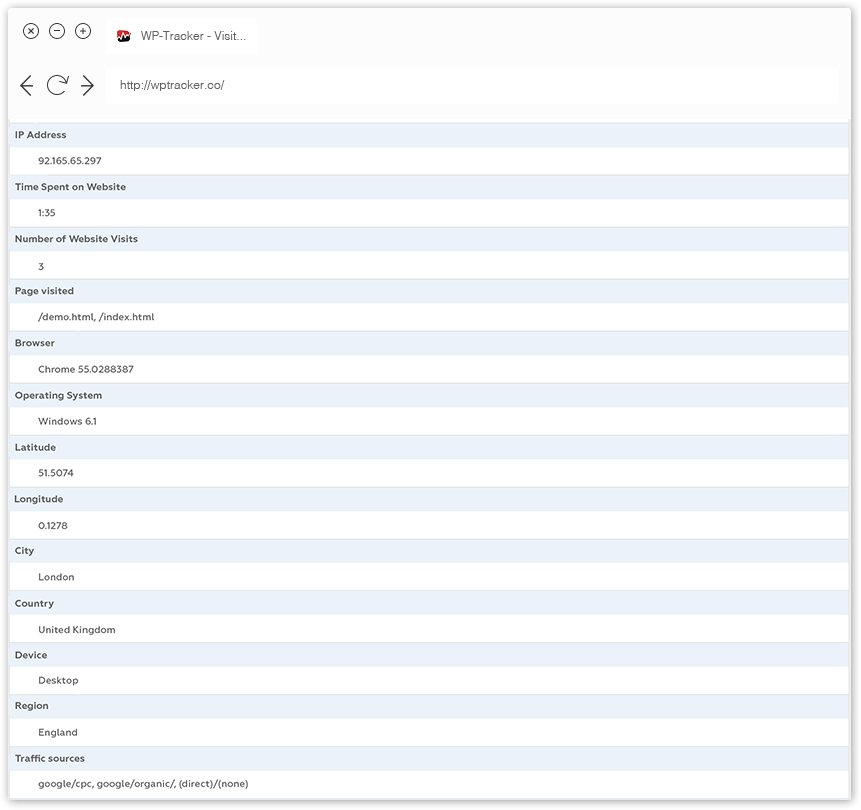 WP Tracker tracks the user's activity from beginning to end.
From FIRST CLICK, to LAST CLICK (and even in between!)
Whether a user comes to your site from one or multiple sources, our plugin tracks it all! Giving you a crystal-clear picture of how they arrived, where they went, and where they left off.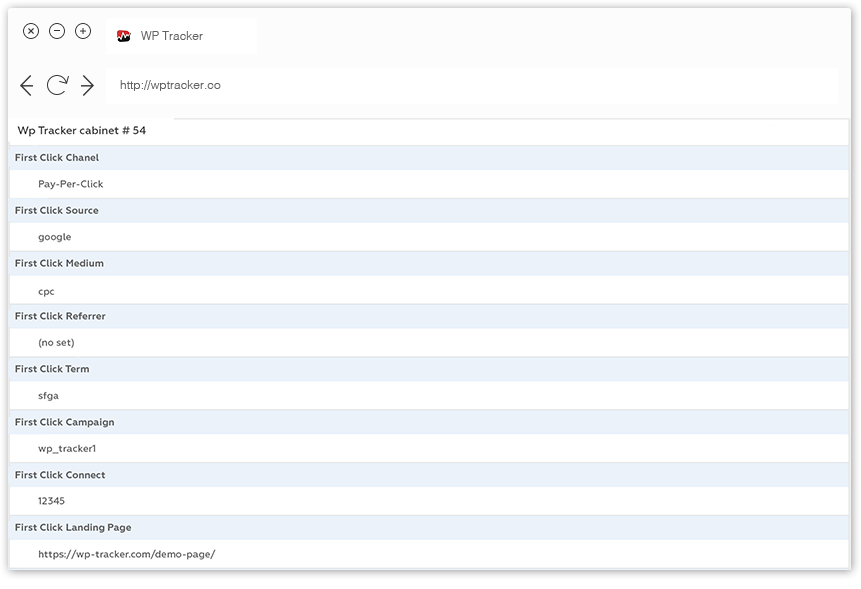 Easily view all WP Tracker information via email.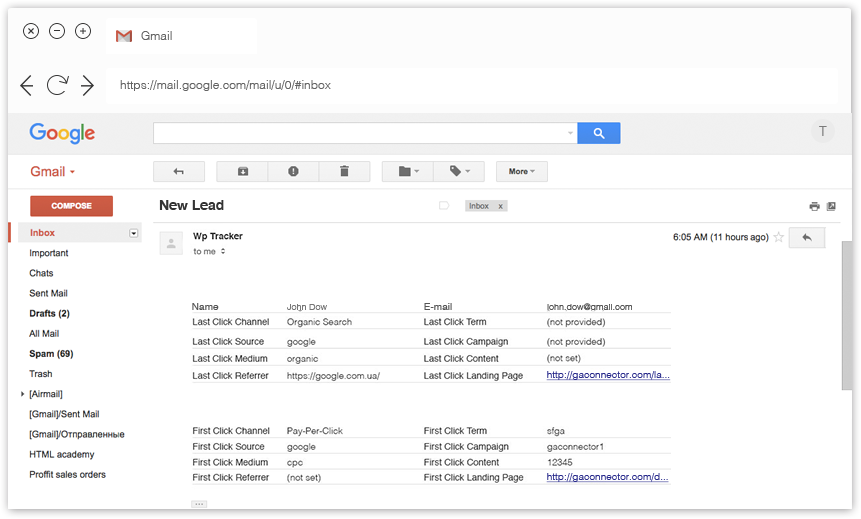 Or import it directly onto your CRM (such as Salesforce and Zoho)